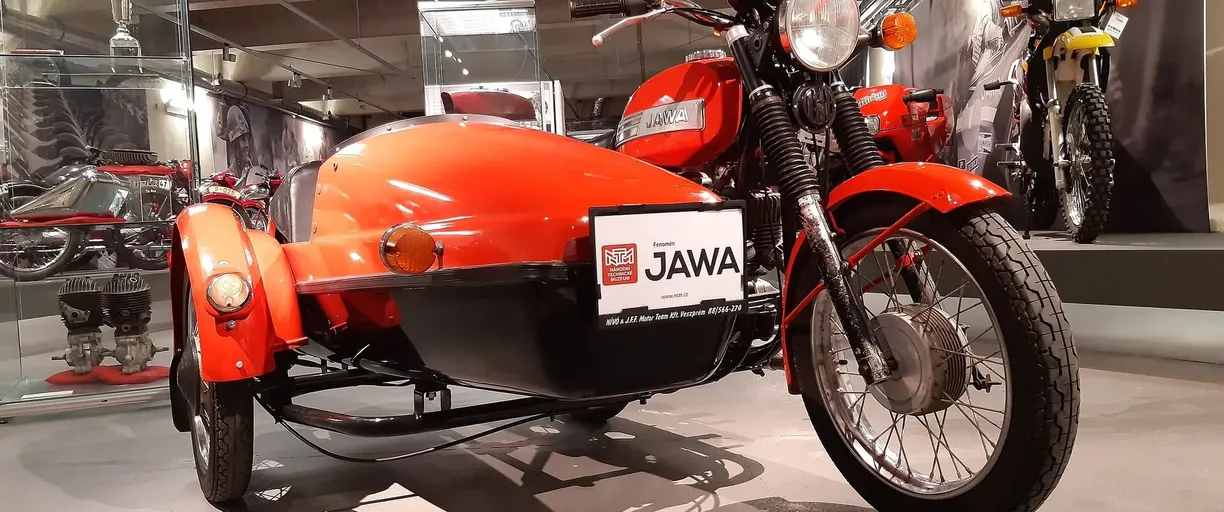 ---
The National Technical Museum's exhibition "The Jawa Phenomenon, or Jawa as You Don't Know It" commemorates the most important motorcycle manufacturer, which significantly influenced the industry on a global scale. Two dozen Jawa motorcycles are exhibited here, in many cases they are the only preserved pieces of the given type.
In its 90 years of existence, Jawa has produced 3 million motorcycles and has become one of our few companies whose products have become known around the world.
Among the exceptionally exhibited items at this exhibition is a set of development prototypes representing Jawa motorcycles from the early 1930s to the 1990s. On display are, for example, motorcycles from secret wartime development or a prototype machine of the so-called Unified Series from the first half of the 1960s.
The Jawa phenomenon
6. 4. 2023 - 29. 10. 2023
---