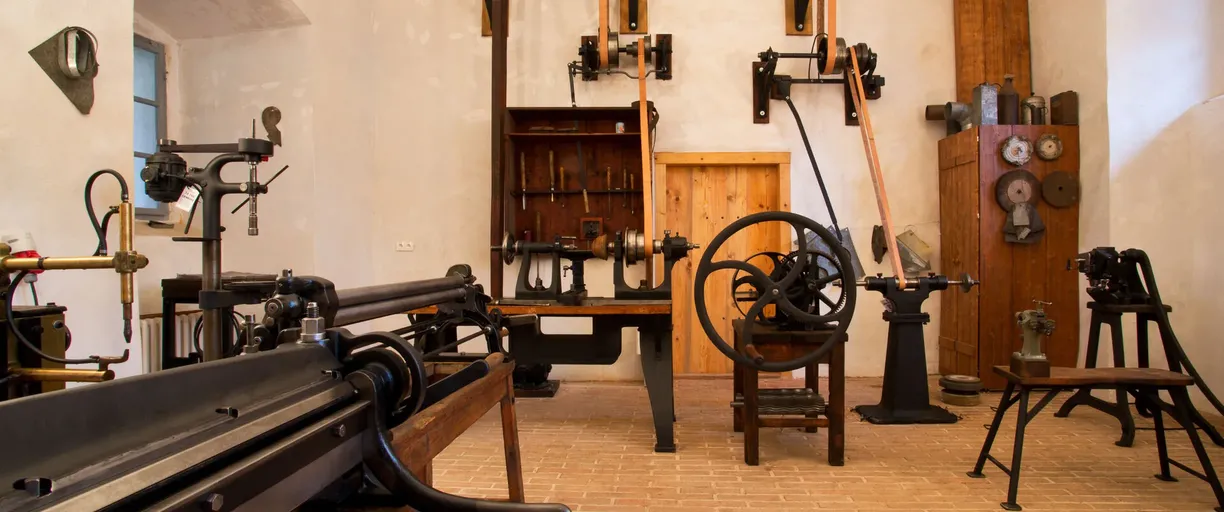 Court of building crafts
The Court of Building Crafts is open to visitors during special events such as Craft Days and professional workshops.
---
Part of the Centre of Building Heritage is also the farm yard of the Plasz Monastery. Its appearance refers to the Baroque period, but the preserved medieval building elements suggest that its origins date back to the time when the Cistercian monastery was founded, i.e. to the mid-12th century.
If the brewery with its museum of architecture is more focused on the theoretical transmission of building craft knowledge, the farmstead is more focused on the practical transmission of traditional practices and skills. In the farm yard you will find lime kilns, workshops for processing metal materials – a unique historical plumbing shop, a forge with indoor and outdoor furnaces and an operational non-ferrous metal foundry, a carpentry and joinery workshop, a brickworks, a stone workshop, a bricklayer's and a plasterer's workplace are being prepared.
Court of building crafts
Permanent exhibition
---